Fire Hooping: Prop Options
Fire Hoop Options
Getting started with fire spinning is exciting. A new adventure waiting to be undertaken.
However, knowing which prop is right for you requires some guesswork and research.
To save you time we explored some choices and brought together  information to help you know everything you need make a decision.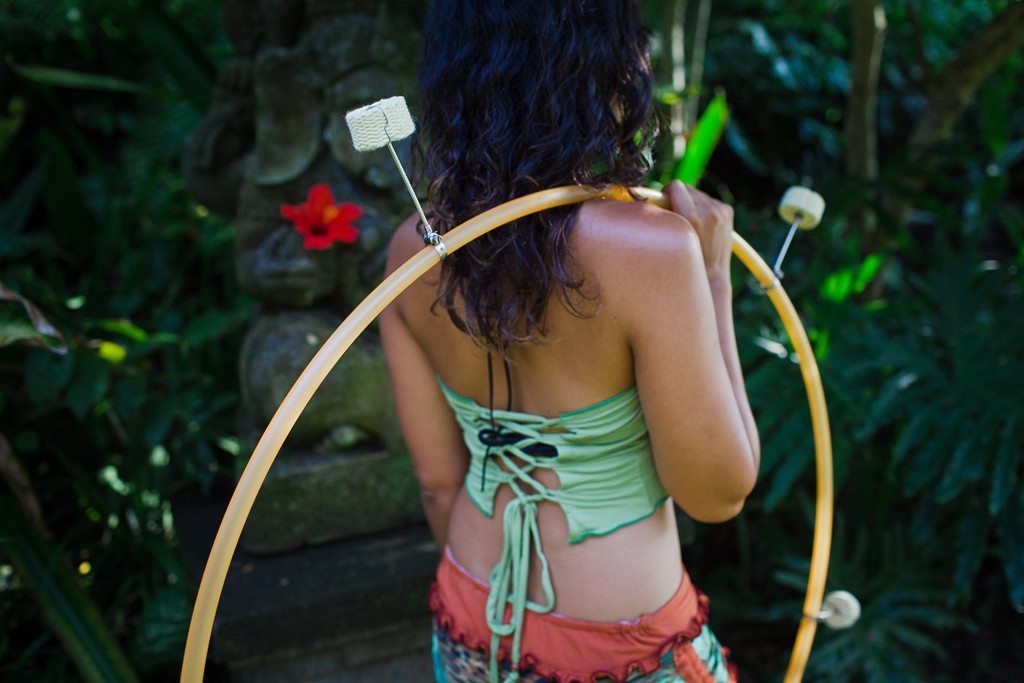 The tools of the Fire Arts Trade are specially honed after experience and disaster. There are safety practices you must follow and we cannot emphasize enough that you should be properly trained and educated with anything involving fire.
We recommend this amazing fire safety guide provided by the Flow Arts Institute.
This article will help those who wish to get started in the art of fire hooping find their way.
For the first in this Fire Hooping series, we will explore the different props that are available.
Fixed Spine Firehoop
Pros:

Durable
Perfect Balance
Wicks are secure
Cons:

Difficult to travel
Usually stuck with the size you buy
Send-in required to repair
This design is balanced.
The wicks are secured in place.
This style is a safe bet for burning and practicing your technique.
This hoop will be significantly heavier than non-fire hoops due to the hardware needed to attach the spines.
If the hoop is damaged  you will need to send this design in to get sections repaired or spines replaced.
Fortunately repairs are affordable.
Removable Spine Firehoop

Pros:

Easy Storage
Easy Transport
Can Replace Spines Easily
Cons:

Slightly heavier than a standard hoop
Usually stuck with the size you buy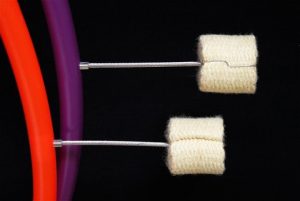 This design strikes a balance between the convenience of Quick Wicks and the stability of a fixed spine firehoop.
Being able to remove the spines leads to increased ease in storage and travel.
The spine are screwed in by hand at a fixed location.
This means that balance will never be a concern.
Like the fixed spine option, if the hoop itself is damaged you will need to send it in for repairs.
Unlike the fixed spine hoop if you damage a spine you can simply replace it.
Quick Wicks

Pros:

Versatile
Can go on any hoop
Easy storage
Easy travel
Easily replaced
Cons:

Requires careful setup
Takes time to balance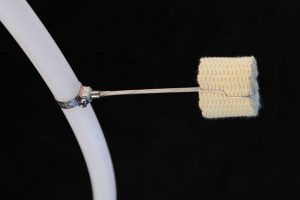 This is the most versatile solution of them all.
Offering unparalleled flexibility.
You can attach your wicks to any prop in any configuration you desire.
Because of their removable nature, more time must be spent pre-burn to ensure proper placement for balance reasons.
This post was made possible via sponsorship from Synergy Flow Arts
Below you can find pricing for the props mentioned.
Fixed Spine Hoop
$159
Lighter Than Removable Spine

Most secure fit for wicks
Removable Spine
$179
Stores Easier Than Fixed Spine

Safer To Travel Than Fixed Spine

More Secure Than Quickwicks
Hoop Quick Wicks
$28 (each)
Can make any hoop prop a fire prop