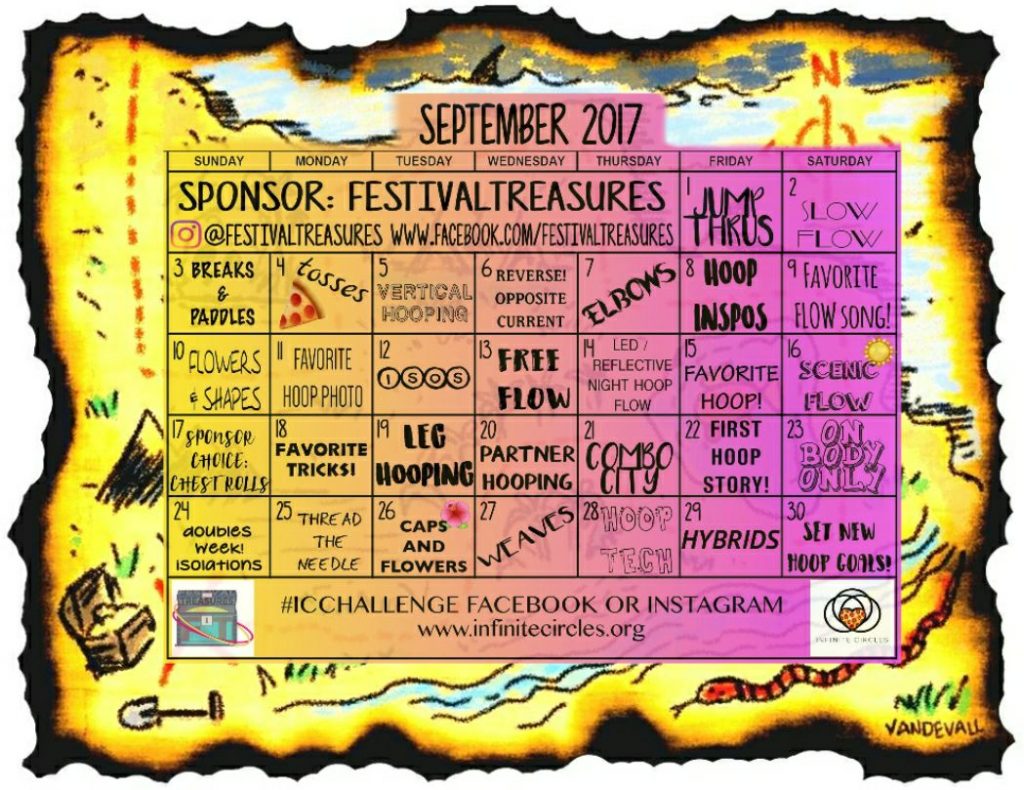 The Prize this month is 2 hoops and an enamel pin generously sponsored by Abbigalle Branch from Festival Treasures
September Hoop Prizes:

One Yellow Poly Pro Hoop
One Lime Green Poly Pro Hoop
On Fairy Hooper Enamel Pin
Hoop Stickers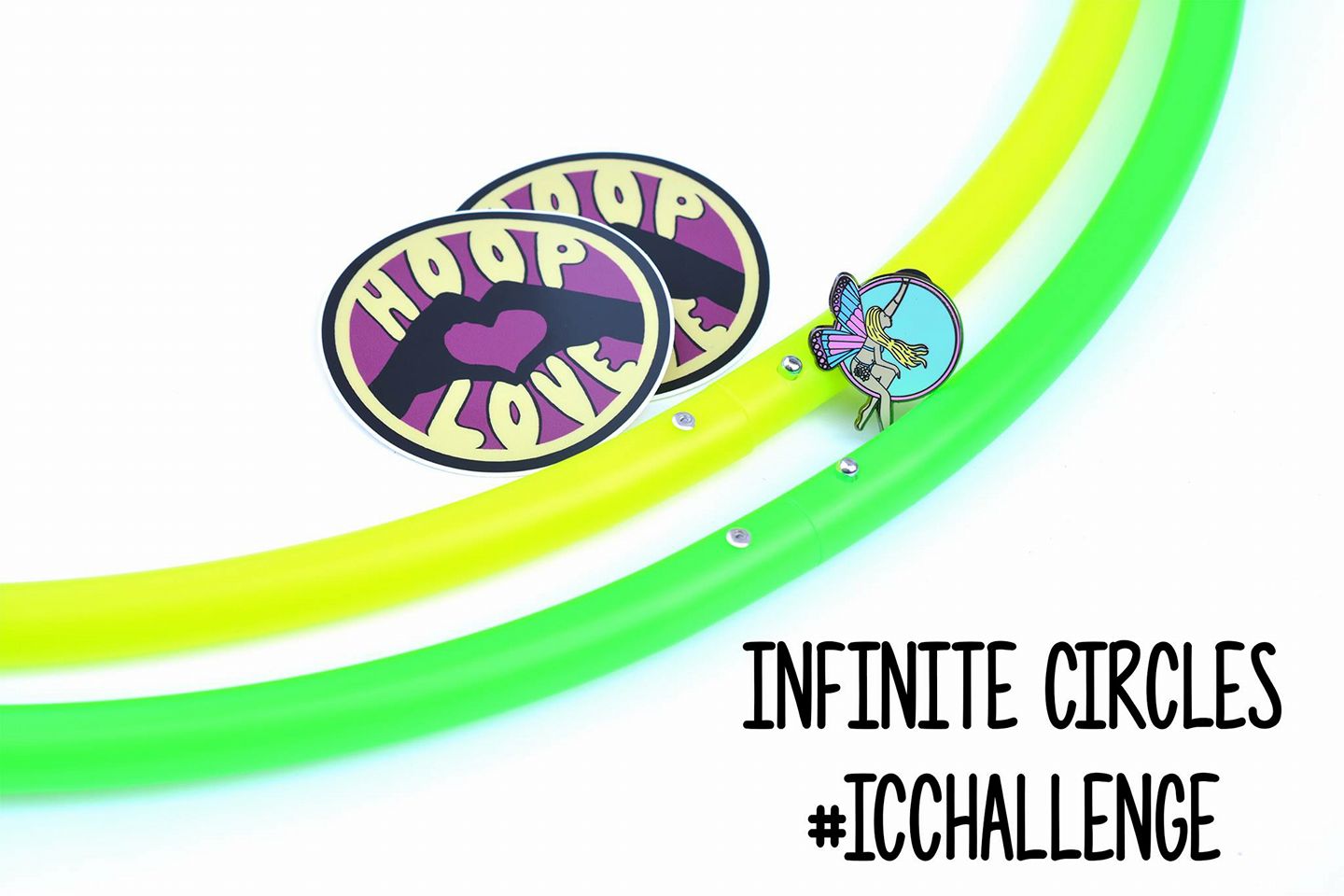 How to enter:
 Post a video of yourself completing the challenge for the day in the Facebook Group or on Instagram.
When posting your challenge, tag the day, the trick name, and use the hashtag #icchallenge

Thats it!

Each day is an opportunity for one entry.
Posting to both instagram and facebook will only count as 1 entry per day.**Earn upto 30 entries this month for the drawing at the end of the month where one winner will be randomly selected

**You are allowed to catchup/post late just make sure you label the day and trick you are posting for with each post.
Good luck and happy hooping.